New research funding for SOFI
In September 2021, Forte – Swedish Research Council for Health, Working life and Welfare – granted record sums in research funding. Several of the grants have been awarded research at SOFI – projects focusing on, among other things, the employment tax deduction, the regulation of working hours, how individuals' work environment and health are affected by organizational conditions. The Swedish Research Council (Vetenskapsrådet) has also granted new funding to maintain data collection for the large research databases organised by SOFI.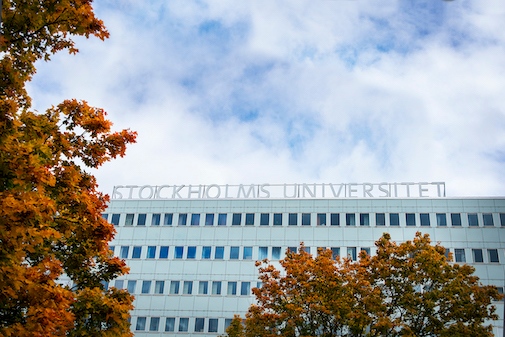 The lawyers Erik Sjödin and Sabina Hellborg are granted SEK 2.7 million for the project "Regulation of working hours: A legal investigation of responsibility for and control of how we divide our time between work and leisure". The project aims to provide a coherent picture of working time regulation and identify any gaps or contradictions within it. The study focuses at how Swedish legal regulation relates to EU legal requirements, as well as how control and supervision over compliance with the law is exercised. To shed light on the complex picture of working time regulation and their supervision, this is also studied in two different collective agreements.
Daniel Fredriksson, PhD in sociology, is granted a junior researcher grant of SEK 4.9 million for the project "Reducing poverty and increasing employment through the tax system – a comparative perspective on earned income tax credits" for the period 2022-2024. The purpose is, as the title suggests, to investigate whether employment tax deductions can reduce poverty and increase employment, but above all if these goals can be achieved at the same time. This is done by comparing employment tax deductions in different countries, and whether the design of employment tax deductions in combination with other policies affects poverty / employment in a similar way.
Ola Sjöberg, professor of sociology, is granted SEK 2.7 million for the project "An organisational and comparative perspective on individuals' work environment and health". The purpose of the project is to investigate organisational conditions and how these affect individuals' work environment and health. The project will use unique data from up to 36 European countries and close to 50,000 workplaces on work environment risks and how these are managed in organisations. This data will be combined with longitudinal data at the individual level on job-related risks and health.
Funding for data collection

SOFI has also been granted new funding for data collection.
Demscore (Research Infrastructure for Democracy, Environment, Migration, Social policy, Conflict, and Representation) has been granted new funding by the Swedish Research Council (Vetenskapsrådet). SOFI is a member of Demscore via our unit for social policy research SOCPOL and the database SPIN. The grant is SEK 51 million for three years (2022-2024), which will be used to update the incoming databases with new contextual data. Read more about Demscore.
The large Level of Living Survey (LNU) which is conducted regularly at SOFI, is part of the consortium REWHARD, which has been granted funding from the Swedish Research Council for 2022-2027, with preliminary funding also for 2028. REWHARD is a national infrastructure that aims to facilitate research on how working and living conditions affect each other as well as individuals' health, sick leave and well-being over the course of their lives. In addition to LNU dataset at SU, the consortium consists of the databases SLOSH, IMAS and STODS at Karolinska Institutet. Read more about REWHARD.
Swedish ESPAnet (the Network for Research on Social Policy and Welfare) has also received a new network grant of SEK 345,000 for the period 2022-2024. Project leader is Kenneth Nelson at SOFI. Read more about Swedish ESPAnet.
Last updated: October 20, 2021
Source: SOFI