Sten-Åke Stenberg has been re-employed as professor emeritus
Sten-Åke Stenberg, a long-term employee at SOFI and professor since 1999, has been re-employed as professor emeritus.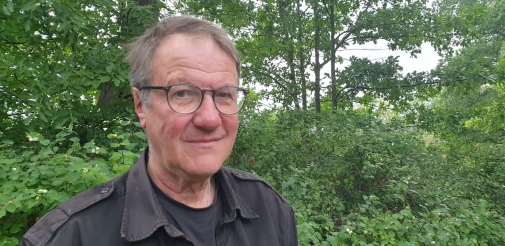 Sten-Åke Stenberg's research has mainly focused on three areas: unemployment, social housing marginalization and life course studies. Together with Denny Vågerö (CHESS, Stockholm University), he initiated the Stockholm Birth Cohort Study (SBC) in 2004. Today, SBC has been expanded into a multigenerational data material (SBC Multigen) and part of the project "Reproduction of inequality through intertwined lives" (RELINK).
Sten-Åke first started his studies as a sociologist at the then School of Social Work in Stockholm but was later recruited to SOFI by Walter Korpi.
"I was also fired by Walter one morning some time later, but was re-employed in the afternoon the same day, when he found a million SEK or whatever it was, in one of Ante Farm's desk drawers", said Sten-Åke Stenberg.
Sten-Åke Stenberg has been active at SOFI since the beginning of the 1980s, he defended his dissertation in 1990 with "The eviction from the 'folk home': a study of the evictions in Sweden during the 20th century". In 1999, he became professor focusing on unemployment and marginalization. After reaching retirement age, he is now re-employed within the FORTE-funded project "To become or not to become a leader. Ways in and out of leadership positions in a gender and life cycle perspective"
Last updated: September 7, 2021
Source: SOFI