We welcome five new employees at SOFI
During the early fall, five new employees have joined SOFI. Marie-Pascale Grimon and Louis-Pierre Lepage have been employed as assistant professors, Lucas Tilley as a postdoctoral researcher, Meng Meng is our new PhD student in Economics, and Gustav Svärdhagen has joined SOFI as research assistant.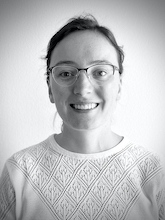 Marie-Pascale Grimon just graduated from Harvard University with a PhD in Public Policy. Her research focuses on child protection systems which aim to prevent child abuse and neglect. Her job market paper was the first to study the causal effects of child protection interventions on parents. For this work, she was awarded a special mention of merit at the 2020 Econ JM Best paper Award of the European Economic Association. In other ongoing work she is also evaluating the causal effects of such child protection interventions on child deaths. More generally her work aims to guide and support better public service provision to the families in need which the child protection system serves. For example, in an ongoing project she evaluates the use of machine learning tools to improve child welfare decision making.
Read more about Marie-Pascale.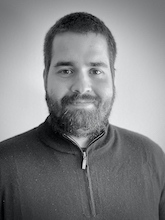 Louis-Pierre Lepage received his Ph.D. in economics from the University of Michigan in April 2021. His research interests are in labor economics and applied microeconomics, specifically focusing on the economics of discrimination. In his dissertation, he proposes and tests a new theory of labor market discrimination based on employers endogenously developing negatively-biased beliefs about the productivity of worker groups from their hiring experiences with these groups. Louis-Pierre also has worked on discrimination in the housing market and policing as well on the economics of crime. His ongoing work aims to extend his research to issues of immigration and expand further on the role of imperfect learning and biased beliefs in generating discrimination in economic markets.
Read more about Louis-Pierre.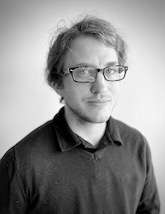 Lucas Tilley has joined SOFI as a postdoctoral researcher in the AME group. Lucas recently obtained his PhD in Economics from Uppsala University, with a dissertation focused on incentives and resources in the education system. He has studied the factors that influence people's outcomes at school and on the labour market, with a current focus on how social identity and gender norms shape educational and career trajectories.
Read more about Lucas.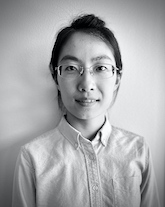 Meng Meng is our new PhD student in economics. Meng has recently been studying at the University of Warwick, where she obtained a Master's degree in Economics. She also has a bachelor's degree in Mathematics from Northerneast University in China. Meng's research interest lies in labour economics, especially in social mobility, gender issues, and education. Meng has previously worked at a commercial bank in China.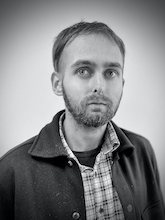 Gustav Svärdhagen has joined SOFI as a research assistant in the AME unit. Gustav has a master's degree in economics, and a bachelor's degree in PPE (Philosophy, Politics and Economics) from Lund University. He has worked as a research assistant at Uppsala University and at SOFI he will be working with data processing in Karin Hederos and Anna Sanberg's project "Subjective performance reviews, career trajectories and gender bias: Evidence from Swedish law clerks".
Last updated: October 1, 2021
Source: SOFI