Workshop at Social Impact factory, Utrecht
July 5. Annual meeting of the GENPARENT team. We discussed drafts of interview guidelines, discussed ongoing research and plans for future projects.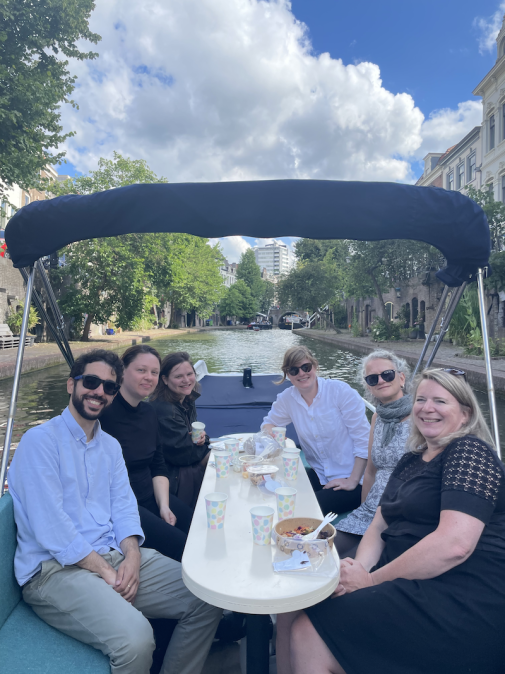 Participants: Marie Evertsson, Allison Geerts, Ylva Moberg and Maaike van der Vleuten, Stockholm University. Eva Jaspers and Weverthon Machado, Utrecht University, the Netherlands.
Last updated: October 4, 2022
Source: SOFI